Founded in 2010, Clear Sound Hearing & Speech Clinic is considered as one of the best hearing aid centres in Delhi, India.
At Clear Sound Hearing & Speech Clinic, we understand the importance of hearing. We provide advanced hearing aid services for adults and children with hearing loss. We have the most trusted brands like Signia, Phonak, ReSound, and Oticon that are known for their reliability and quality.
What Makes Us Different From The Rest?
We Represent World's Leading Brands
Discover the Hearing Aid Styles that Suits Your Need
Working Progress
We Are Popular Because Of Our Way Of Working
Cras hendrerit suscipit ligula id ultrices. Maecenas dolor libero fringilla a leo quis consequat iaculis sapien. Vivamus vitae dictum tortor.
Why Choose Us
At Clear Sound Hearing & Speech Clinic, we offer the latest digital hearing aids available in the market for hearing loss treatment. The most vital component of our practice is to find out as much about your hearing loss as possible and then provide you with a hearing solution that will work best for you.
Tenzin Palzom
Very effective, gives right advise as per the patient's condition. They have all the efficient, modern device for hearing machines ranging from someone who can afford (low budget) to higher ranges depending upon how much you can afford. I highly recommend this place.
Kumar Madhu
Clear Sound Hearing & Speech Clinic, Malviya Nagar is amazing. The office is very nice, and the staff is pleasant. Responds to email and phone which for someone hard of hearing is wonderful. I recommend it all the time.
Abhishek Jha
Very good service and as fast as I want. Really very good service. I feel so good.
High Quality Hearing Aid Solutions at Affordable Price
Hearing aids come in many different styles and levels of technology. We choose the best so that you will be able to hear at the level you need.
Discover the Hearing Aid Styles that Suits Your Need
CLEAR SOUND HEARING & SPEECH CLINIC
Head Clinic - South Delhi
A-76, LGF, Near Sagar Ratna, Malviya Nagar, New Delhi - 110017
CLEAR SOUND HEARING & SPEECH CLINIC
West Delhi
1, near HP Petrol Pump, Block I, Kirti Nagar, New Delhi, Delhi 110015
CLEAR SOUND HEARING & SPEECH CLINIC
Gurugram
Vinayak Plaza, B-10, Jharsa Rd, Sector 15, Gurugram, Haryana
May 30, 2023
Embarking on the journey of obtaining a hearing aid? Don't allow the apprehension of its visibility to impede your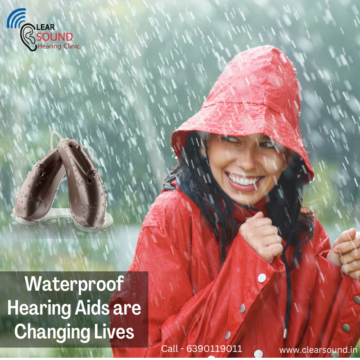 May 17, 2023
Water is one of the greatest enemies of electronic devices, including hearing aids. It can cause serious damage to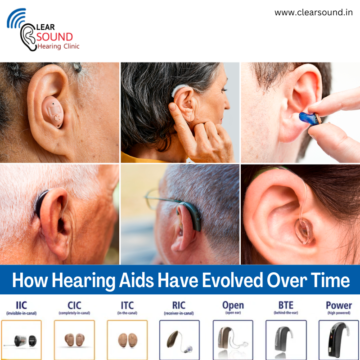 Apr 19, 2023
Clear Sound, a leading hearing clinic in Delhi, provides the most advanced hearing aids to patients with hearing impairments